Don't listen to us, listen to our clients… 
Latest feedback!
'Thanks so much for sending through the material and we appreciate your going the extra mile. I really like the almost melodies, backed by surprising rhythms and instrumentation.'   (ITV1 Editor, January 2018)
'Thanks for the great tracks you've been sending us, we've been cutting them in and they are working really nicely!' (C5 Producer, November 2017)
'Just spent a pleasant hour listening to your library! Few old fav's in there!' (Series Producer, History Channel, October 2017)
'I'm immensely grateful for the creativity and flexibility that you have brought to bear to what is certainly – for all of us –  a project like no other'   (BBC1 Exec, October 2017)
'You've done a splendid job with the latest episode of our BBC1 series, really knitting the whole thing together very satisfyingly and bringing real emotional depth to it'  (BBC Exec, September 2017)
'I've listened to all these Neil and they sound great. Very rich and melodic – I can't wait to see them laid into the show'   (BBC Series Editor, July 2017)
'That's a lovely piece Neil. Very rich – but it doesn't sound like samples – was it specially recorded? Astonishing!' (BBC Exec Producer, June 2017)
'That title's track is amazing. I'm sat here with literal goose pimples. You have, in my opinion, smashed it out of the park!!!'   (BBC Series producer, J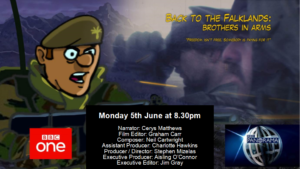 une 2017)
'Love so many of these tracks! Let's work together on developing the library for my new series' (BBC Series Producer, May 2017)
'Really lovely stuff! Lovely tracks! Thank you' (BBC1 Producer, March 2017)
'Well done mate. The Thaw music did stand out.' (BBC Exec Producer, January 2017)
'We just mixed the Worldwide versions last week and they sounded fabulous – you did a great job with them!' (BBC NHU Exec Producer, January 2017)
'Just to let you know that Programme 1 is finished and sounds lovely. Big thank you for all your hard work' (BBC Series producer, January 2017)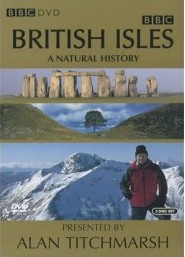 I was nominated for a BAFTA Award for my BBC score British Isles: A Natural History (Alan Titchmarsh, 8 x 60′ BBC1). One of the key factors in this project was the close working relationship I had with Michael Bright, the series producer. I still remember spending some time tweaking the main theme at the piano with him, as we worked tirelessly to meet deadline after deadline as each episode came in and out of the edit suites. Temp scores outside of my creative palette were not used, and we established the musical style and sonic palette whilst filming was still taking place.