Don't listen to us, listen to our clients… 
Latest feedback!
'Just spent a pleasant hour listening to your library! Few old fav's in there!' (Series Producer, History Channel, October 2017)
'I'm immensely grateful for the creativity and flexibility that you have brought to bear to what is certainly – for all of us –  a project like no other'   (BBC1 Exec, October 2017)
'You've done a splendid job with the latest episode of our BBC1 series, really knitting the whole thing together very satisfyingly and bringing real emotional depth to it'  (BBC Exec, September 2017)
'I've listened to all these Neil and they sound great. Very rich and melodic – I can't wait to see them laid into the show'   (BBC Series Editor, July 2017)
'That's a lovely piece Neil. Very rich – but it doesn't sound like samples – was it specially recorded? Astonishing!' (BBC Exec Producer, June 2017)
'That title's track is amazing. I'm sat here with literal goose pimples. You have, in my opinion, smashed it out of the park!!!'   (BBC Series producer, June 2017)
'Love so many of these tracks! Let's work together on developing the library for my new series' (BBC Series Producer, May 2017)   'Really lovely stuff! Lovely tracks! Thank you' (BBC1 Producer, March 2017)
'Well done mate. The Thaw music did stand out.' (BBC Exec Producer, January 2017)
'We just mixed the Worldwide versions last week and they sounded fabulous – you did a great job with them!' (BBC NHU Exec Producer, January 2017)
'Just to let you know that Programme 1 is finished and sounds lovely. Big thank you for all your hard work' (BBC Series producer, January 2017)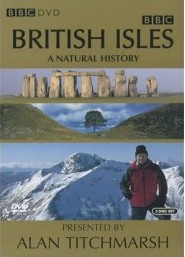 I was nominated for a BAFTA Award for my BBC score British Isles: A Natural History (Alan Titchmarsh, 8 x 60′ BBC1). One of the key factors in this project was the close working relationship I had with Michael Bright, the series producer. I still remember spending some time tweaking the main theme at the piano with him, as we worked tirelessly to meet deadline after deadline as each episode came in and out of the edit suites. Temp scores were rarely used, and we established the musical style and sonic palette whilst filming was still taking place.
How do you work with music?
The concept of inviting the composer to join the production team to create an effective score near the end of the production process is a popular and seriously flawed practice. This method is often associated with out-of-control schedules, old habits, and has led to composers being replaced at the last minute on numerous occasions, as the team panics.
The director and composer should experiment before and during filming, exploring ideas and being allowed to make mistakes to find the preferred sonic palette and musical style(s) using informed decisions by creatives at the top of their game. Any composer worth his mettle would embrace this extra time and opportunity without it affecting any budgets. It can often save time!
Interview with Hans Zimmer – experimenting (2015)
Beware using temp scores…
Too often, adding temporary music in the edit can skew everyone's expectations, especially if they are added with no relevance to budgetary constraints.
Interview with Hans Zimmer – temp scores (2015)
Writing music and making films is an art, but the process of finding the right musical style for your new project is a science – a clear set of adaptable procedures that really should be followed. Rules are made to be broken in the heat of production, but its always good to have a clear plan for the music.